My job was to make the cover design informative but also eye catching to lure the customers in reading the content.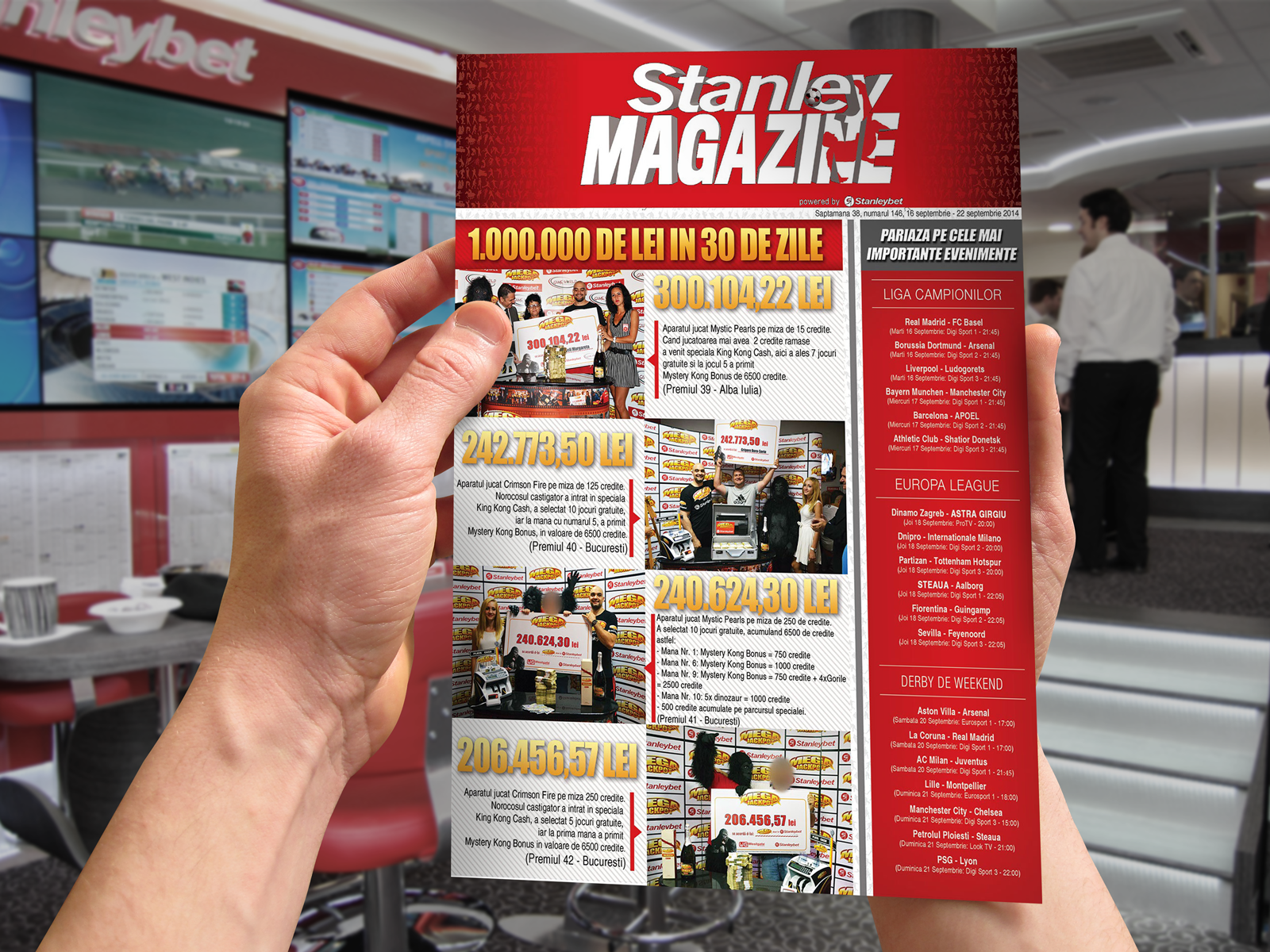 The cover design was updated weekly in order to promote the main events and it is split in two major columns. On the right, on the top, we had the actual amount that is in stake for the betting machines, and the live events schedule at the bottom.
On the main column, we promoted the main events, sport events or big winnings.