Ana Pan is the most famous bakery & pastry in Bucharest, they opened their first shop in 1990. In 2015 they celebrated 25 years of hard work and passion for traditional recipes.
This was my view on how they should promote this event.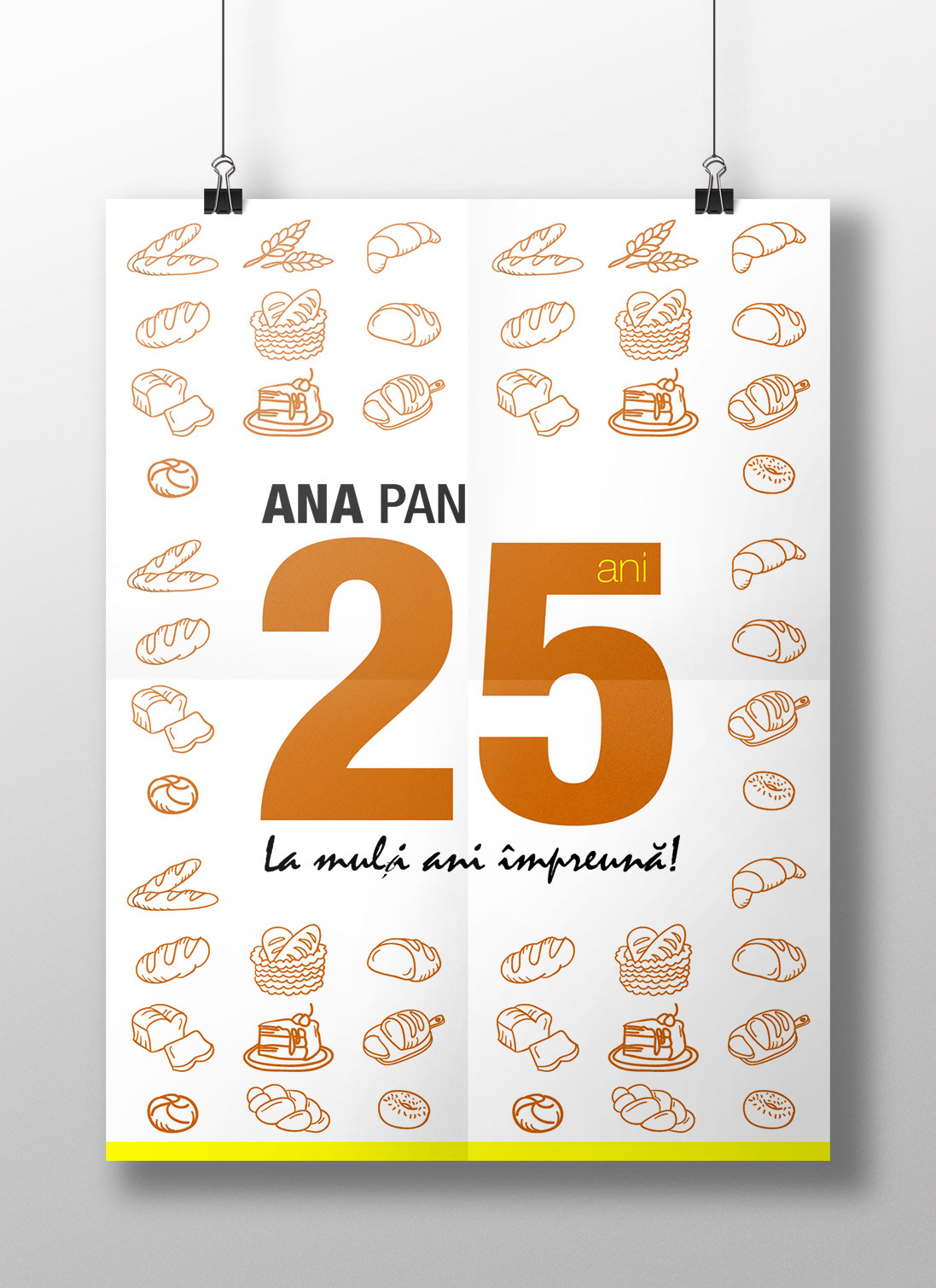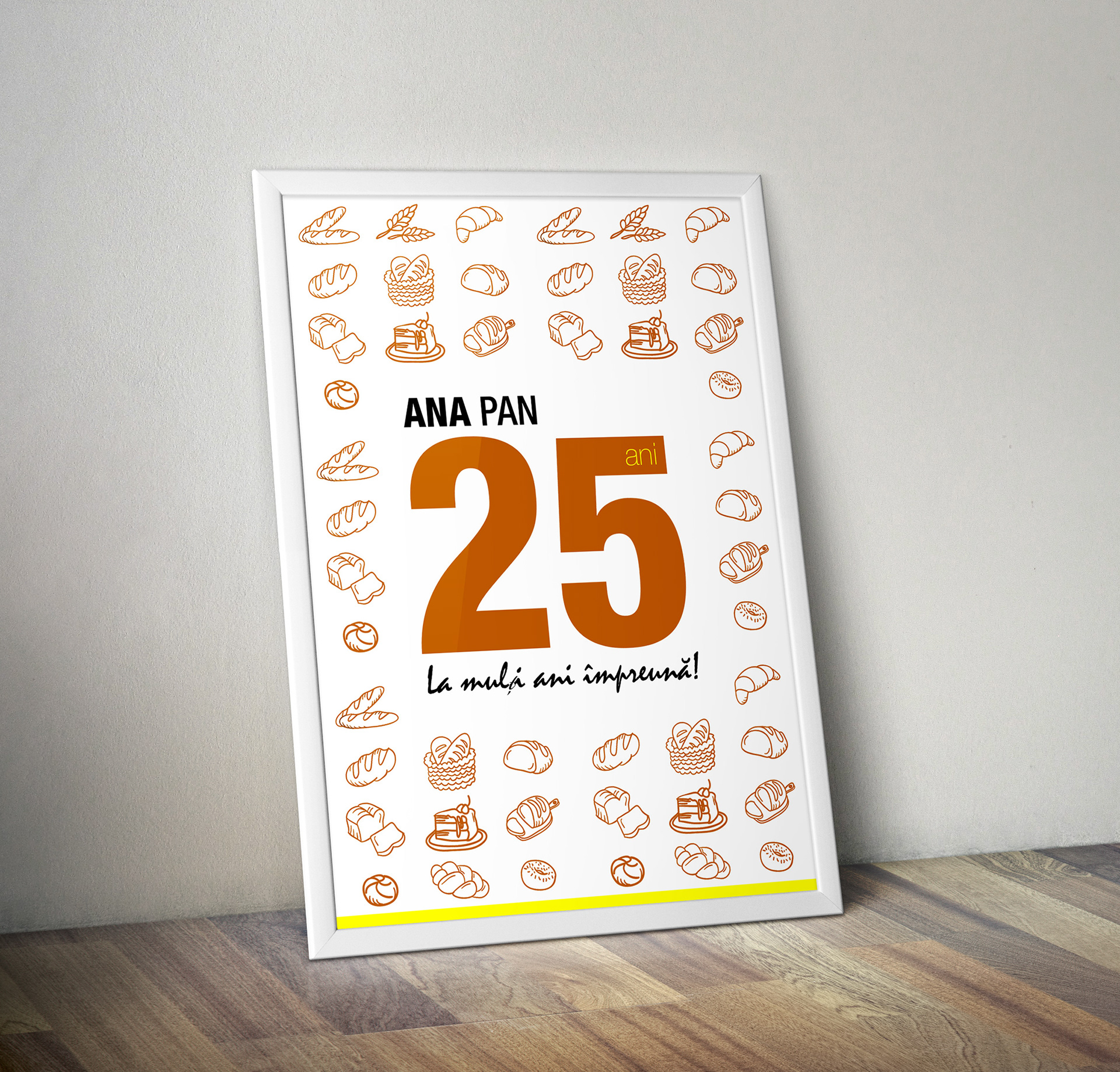 Bakery graphic elements that promotes the company's business.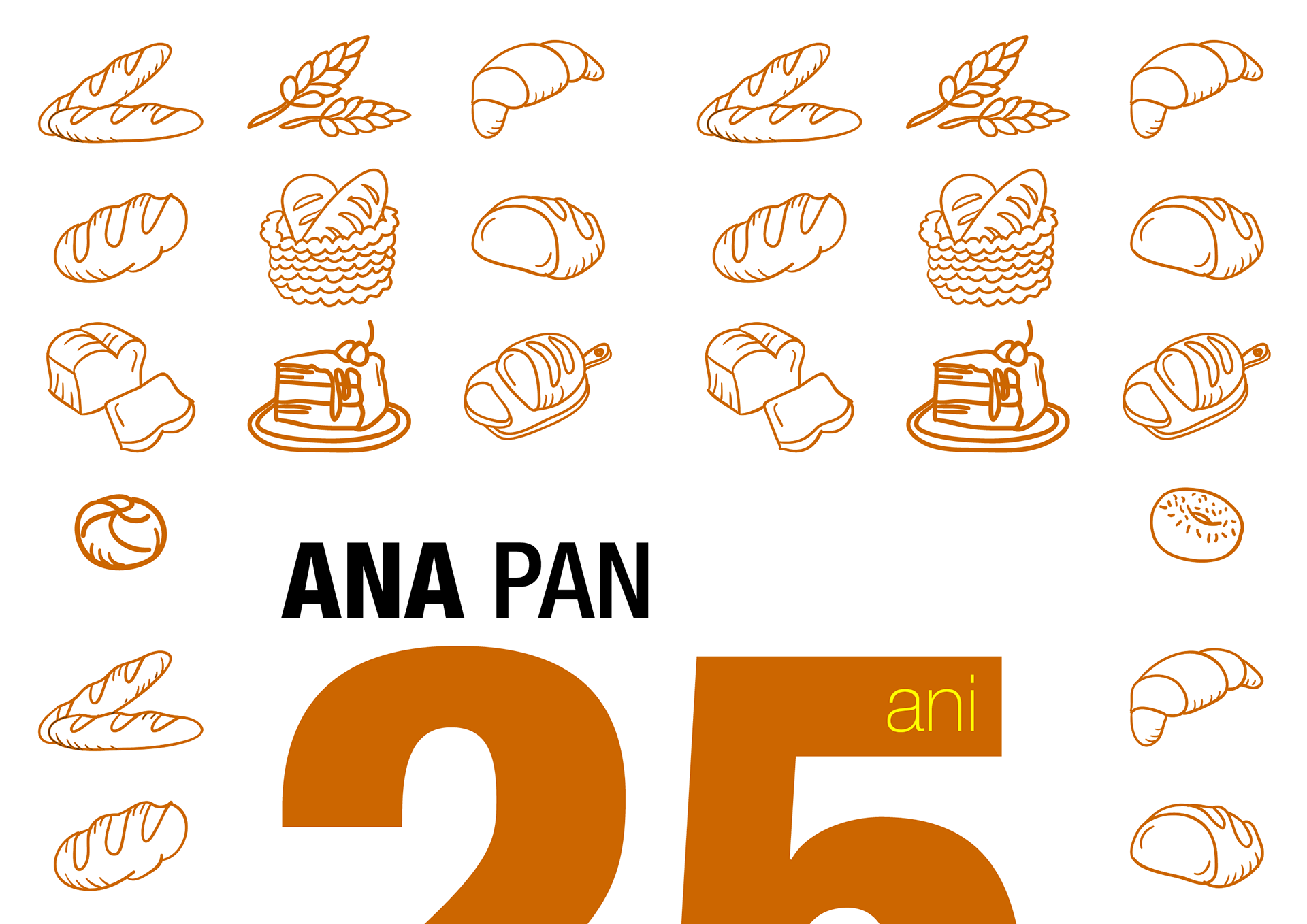 The "Happy birthday together!" wish, could be written down by the oldest employee and then vectorized. This way the graphic has also a personal impact among the employees.